Contempt is one of my favorite foreign films. It's also the movie that made me really, really want to go to Capri and fall in love with Brigitte Bardot.
check out that iconic table lamp.
I used to really want a red sofa.
Godard seems to use a primary color scheme in a lot of his films.
gotta love a man who bathes with a hat and a cigar.
notice how the floors change from kind of a maple to yellow/gray to gray.
a writer who types with two fingers!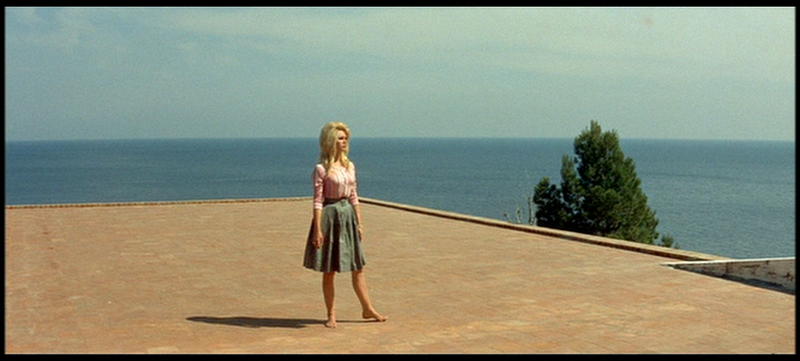 this is the rooftop deck of the villa they stayed at in Capri. I would live there just for that view.
I just love that line.